Peachtree Creek Greenway – Chamblee Adoption Zoom Meeting
https://www.peachtreecreek.org/
Step 1: ZOOM with us for Q&A and learn how you can help.
Tuesday 7/14 @ 7:30-8:15pm
Please register here. You will receive a confirmation email with link to the meeting.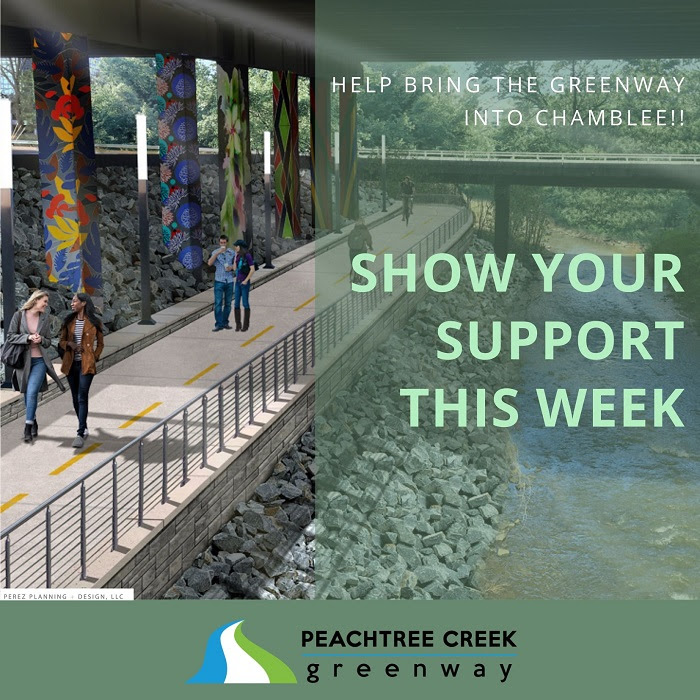 Step 2: Email your support for the PCG Design Standards. It will become part of the public record during the Council's work session.
Wednesday 7/16
Send an email to the City Clerk in Chamblee eniethammer@chambleega.gov with your appreciation and hope that the PCG Design Standards will be adopted!
Step 3:  Attend or Watch Chamblee Council Work Session
Thursday 7/16 @ 6:00pm, Chamblee Civic Center
Chamblee City Council Meetings info here.
Step 4: Chamblee's (hopeful) adoption of the PCG Design Standards!
Tuesday 7/21 @ 7:30pm, Chamblee Civic Center.